Double glulam line to Theurl Holzindustrie
Happy faces in Assling: Hannes Ganner (left) and Stefan Theurl (right).
Do you want to know more about our system solutions?
Faster than planned
The goal of Theurl was clear: an expansion of the glulam production while preserving as many plant components as possible. The East Tyroleans had already updated serveral components of the line last year for a better turn-around time. Now it was necessary to adapt the core piece – the glulam press – to the planned production volume. After an intensive exploratory process, Theurl once again opted for the high-frequency technology of the Danish engineering company Kallesoe Machinery in Lem.
In concrete terms, Theurl ordered two LHF presses mounted on top of each other. "This allowed us to make the best use of the space available in existing production facilities," factory manager Hannes Ganner explains. From the gluing station – optimized at a feed speed of 350 m/min – the lamellas enter one of the two lay-up units depending on the cycle.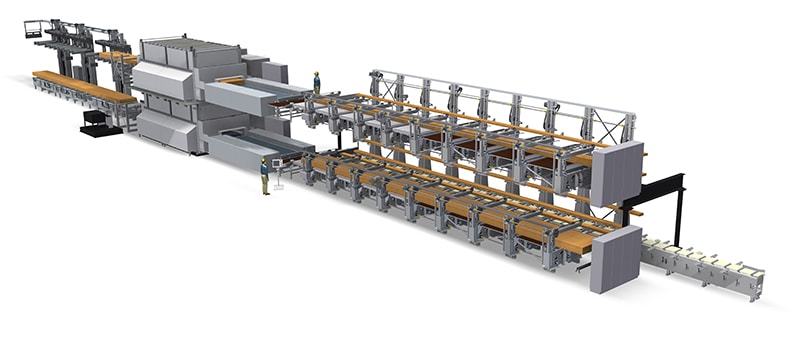 Competent partners 
The first press was commissioned on March 27th – only 15 days after the start of the renovation work. Thus Kallesoe lay a week ahead of the agreed schedule. "The Danes were really very well prepared and are one of our most competent partners in terms of mechanial engineering", a satisfied Stefan Theurl adds.
Kilde: Holzkurier 20, 18.05.2017
References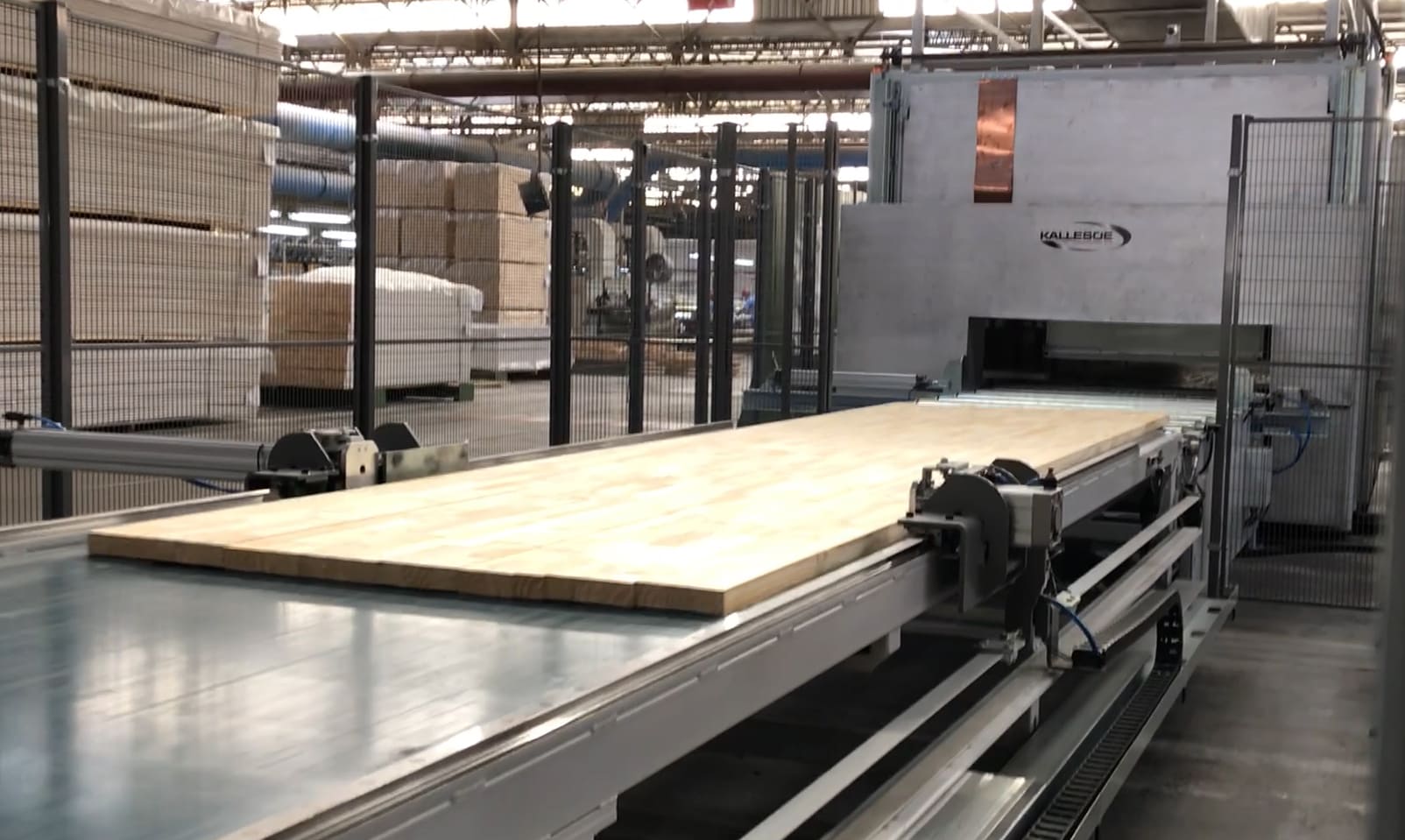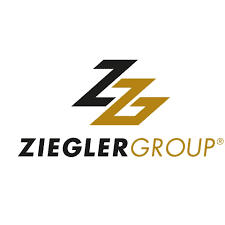 "The Danes were really well prepared, and when it comes to machinery they are one of our most competent partners."
"The technology was very impressive. We are convinced that it is much better than other technologies on the market. It is all about flexibility and  speed."
Silver Simenson
Production Manager
Palmako
"The lead equipment supplier, Kallesoe Machinery, are delivering equipment exactly to the day they promised two years ago, when we signed the contract with them. We couldn't ask for a better partner to be working with."
Chris Kalesnikoff
COO
Kalesnikoff