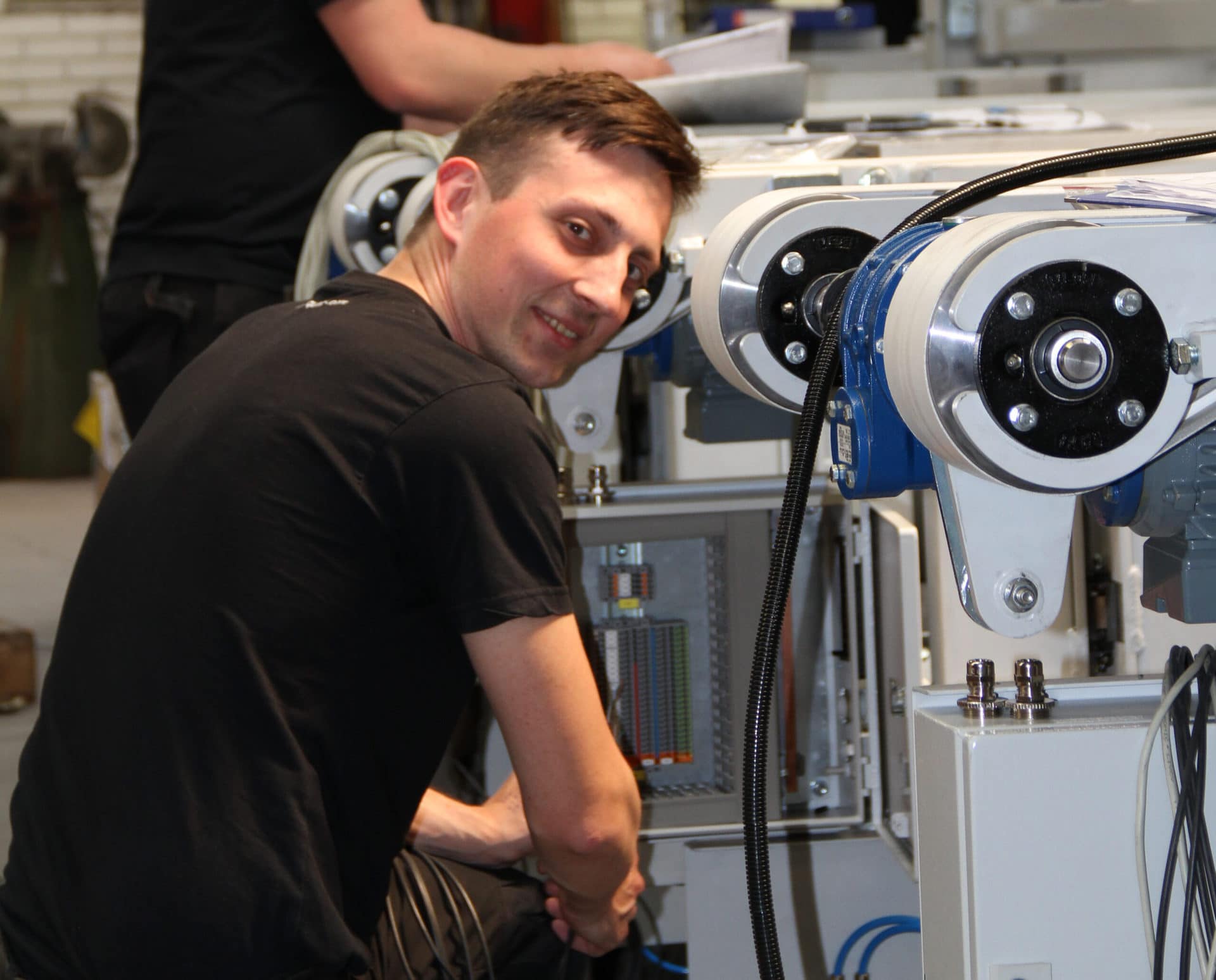 Our service, your guarantee
At Kallesoe Machinery we know how important it is that your production is running optimally – with our worldwide service we are always at the ready to ensure that your production line is running smoothly.
Through 50 years we have built a lot of experience here at Kallesoe Machinery developing and building custom-made solutions, and due to this our skilled engineers can quickly and easily perform troubleshooting, maintenance, and optimization.
We can keep your production running – now and in the future.
Contact our service department
Contact during business hours
Spare Parts and Support
Kim Ørskov Madsen
Service supporter
Contact outside of business hours until 10 pm
"Kallesoe were the only plant suppliers who kept what they had promised. Set up, turn on, produce"
Christoph Ladenburger
Technical Manager
Ladenburger GmbH
"The Danes were really well prepared, and when it comes to machinery they are one of our most competent partners."
"The technology was very impressive. We are convinced that it is much better than other technologies on the market. It is all about flexibility and  speed."
Silver Simenson
Production Manager
Palmako