Multi-layer panels
Multi-layer panels combine the beautiful look of the wood grain with great dimensional strength.
A multi-layer panel consists of 3 or more layers of lamstock glued perpendicular to each other with a total thickness up to 60 mm.
For multi-layer panels over 60 mm, see the CLT element.
These panels can be used in furniture manufacturing, as indoor paneling, for facing on buildings, as flooring and in construction.
Below you can find information about system solutions and press lines for your multi-layer panel production.
"We have been in this business for 82 years. Kallesoe is by far the best and most professional supplier we have ever done business with. They are so easy to work with, and they know their products and business area. It has been a pleasure. It is important to go the extra mile to make sure that the customer is satisfied – and they do that at Kallesoe."
Chris Kalesnikoff
COO
Kalesnikoff
"Kallesoe were the only plant suppliers who kept what they had promised. Set up, turn on, produce"
Christoph Ladenburger
Technical Manager
Ladenburger GmbH
"Kallesoe took the necessary time and adapted the machines to our individual needs."
Russ Vaagen
CEO
Vaagen Timbers
References in the multi-layer panel industry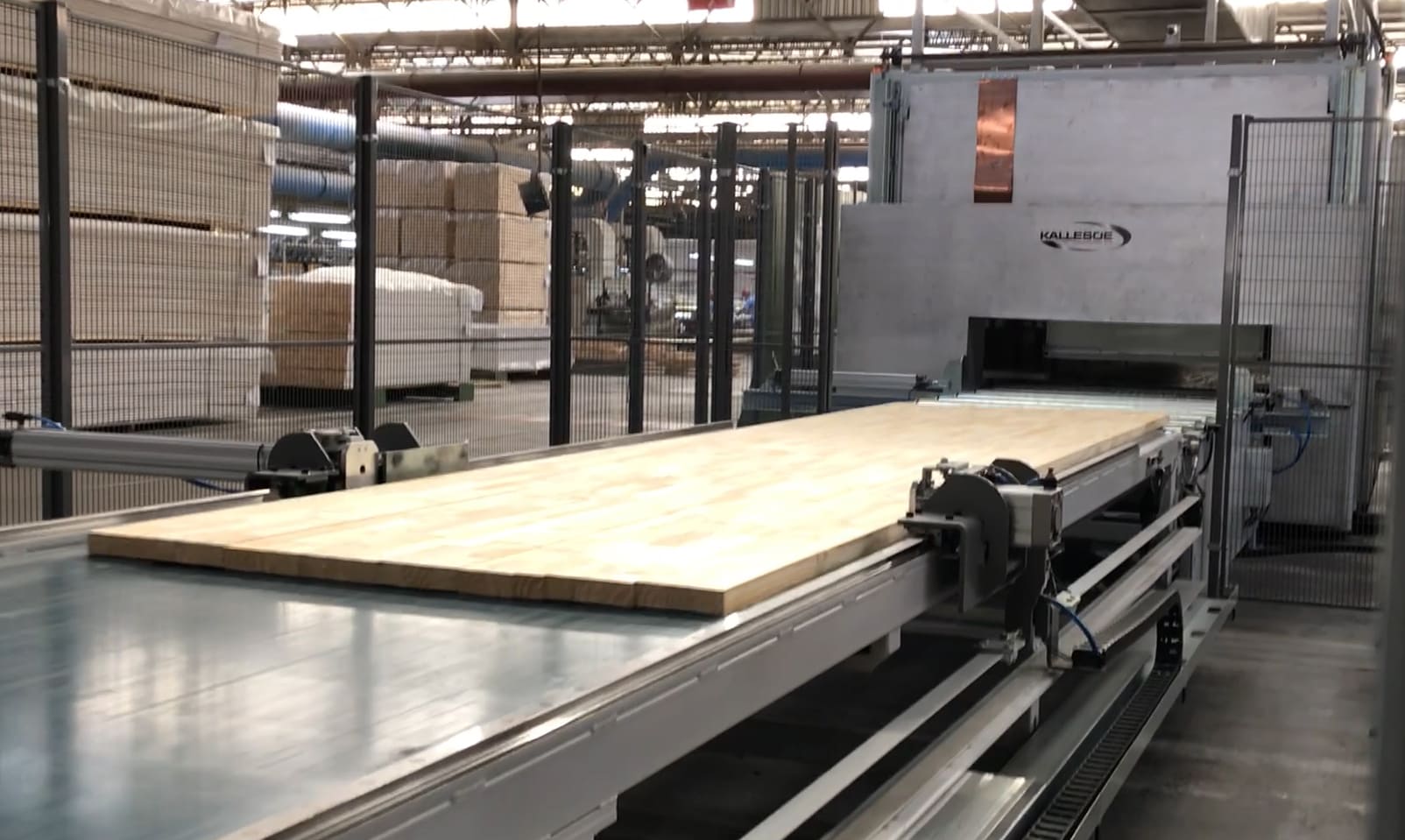 Versatile uses
About multi-layer panels
Multi-layer panels can be used for many different purposes including furniture production, indoor wall cladding, floors and in construction.A wood wall offers a natural experience, where the aesthetic of the wood can be highlighted in different ways.
As an example of three-layer boards used in construction, you can check out this case.
Advantages for the environment and the homeowner
Wood as a material
From natures hand wood is bad at conducting heat which on the other hand means that it has good insulating qualities. This quality means that wood is comfortable in warm and cold settings. When compared with other materials that are frequently used in the construction industry such as steel, wood has much better insulating capabilities. This is a bonus for the owner of the building and for the environment since less insulation is needed, and less energy is needed when heating the building.
In addition to this wood is a sustainable material because it absorbs carbon from the air. Wood is a renewable resource which is why it is considered a sustainable choice of material.
Quality product
Multi-layer boards on a Kallesoe Machinery press
Kallesoe Machinery have developed press lines that are optimized for production of multi-layer panels – both with high frequency technology and with heat press technology. We are specialized in designing and making customer specific machines and production lines.
Whether you are interested in starting a new production or upgrading your current production, we are ready to help you figure out the product possibilities on our presses.