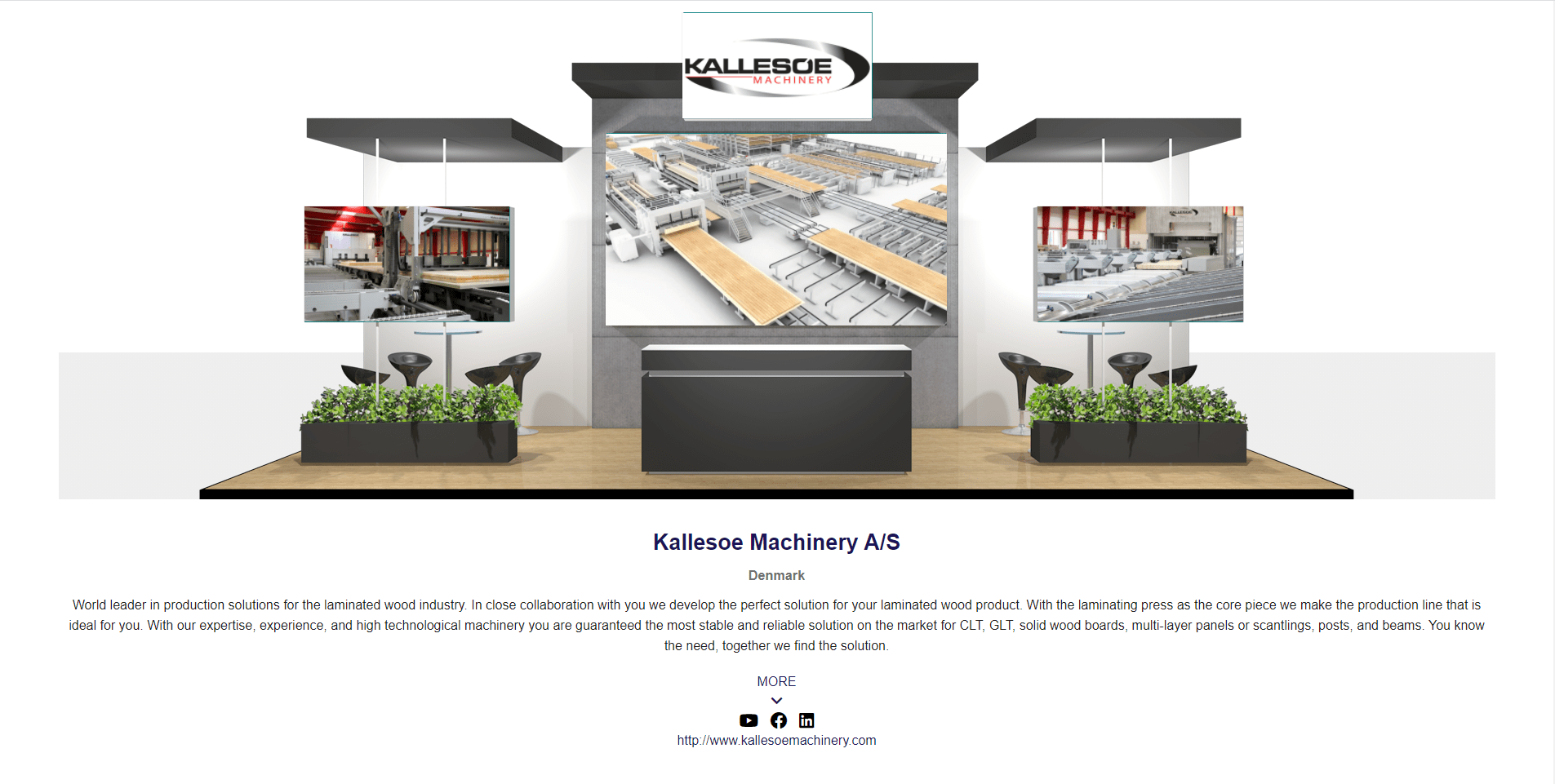 On December 2nd - 3rd we are participating in IWBC's virtual conference
The organizers in charge of the IWBC conference have made the very sound decision to host the conference online due to the global corona situation.
We are happy that we can still meet our business partners as well as new and former customers through this new format. Below you can find a link to IWBC's website where you can read more about the virtual platform. You can also see a video that explains the set-up of the platform.
Don't miss this unique opportunity to build your network and meet some of the most visionary companies when it comes to CLT, glulam, and GLT as well as other wood based productions.