The hot press is ideal for production of laminated boards
The hot-water or hot-oil press line, type LV from Kallesoe Machinery is an efficient production plant ideal for making laminated boards such as furniture boards, solid wood panels, cabinet boards and solid timber worktops.
With this hot press line you will get a profitable production line.

1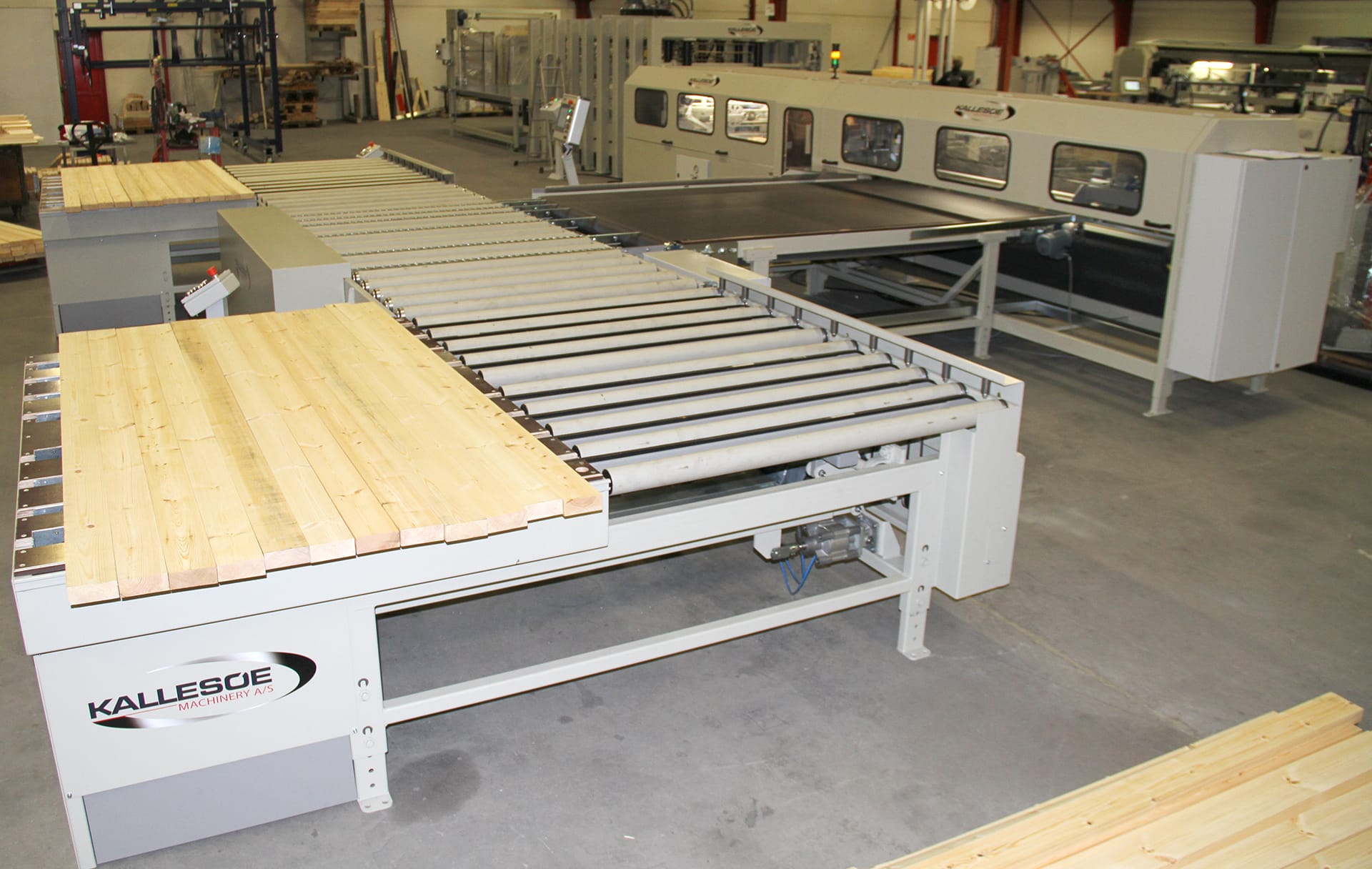 The lamellas are laid-up on the feeding table in front of the glue applicator in the desired order.
The glue is applied to the lamellas on one edge by a vertical glue roller or by a glue nozzle.
Depending on the required capacity the glue system can run lamstock up to 3 m/sec
2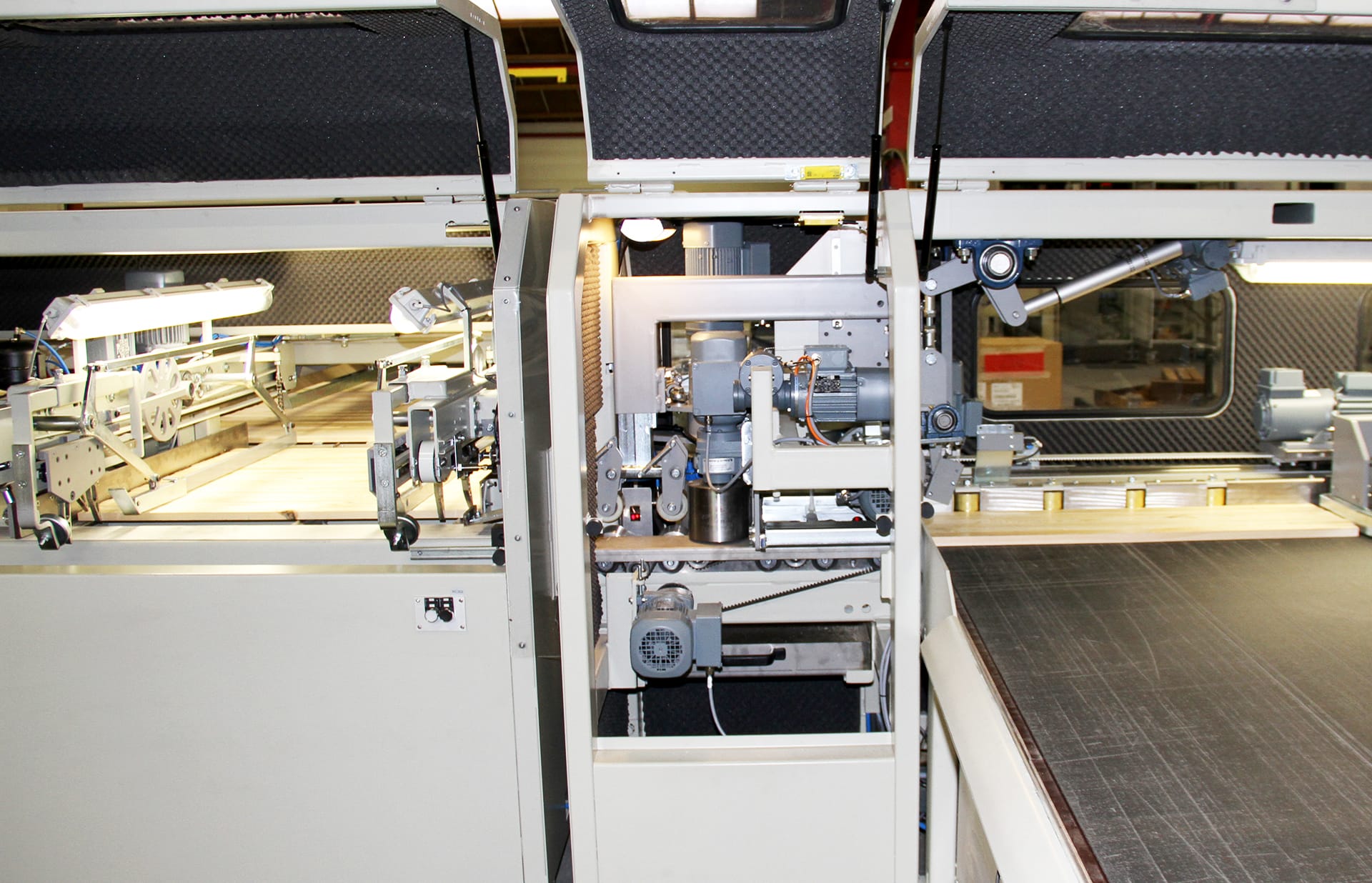 After the glue application the lamellas are led on, cross conveyed, and straightened.
A custom-designed lamella stopper makes sure that the lamellas do not rebound and jam in the process. This allows the lamellas to be cross led quickly and efficiently in one sliding movement.
When a complete row of lamellas have been cross led, they are straightened and led into the feeding table, i.e. the belt conveyor in front of the press. Only when the feeding table is full the lamellas are led into the press.
3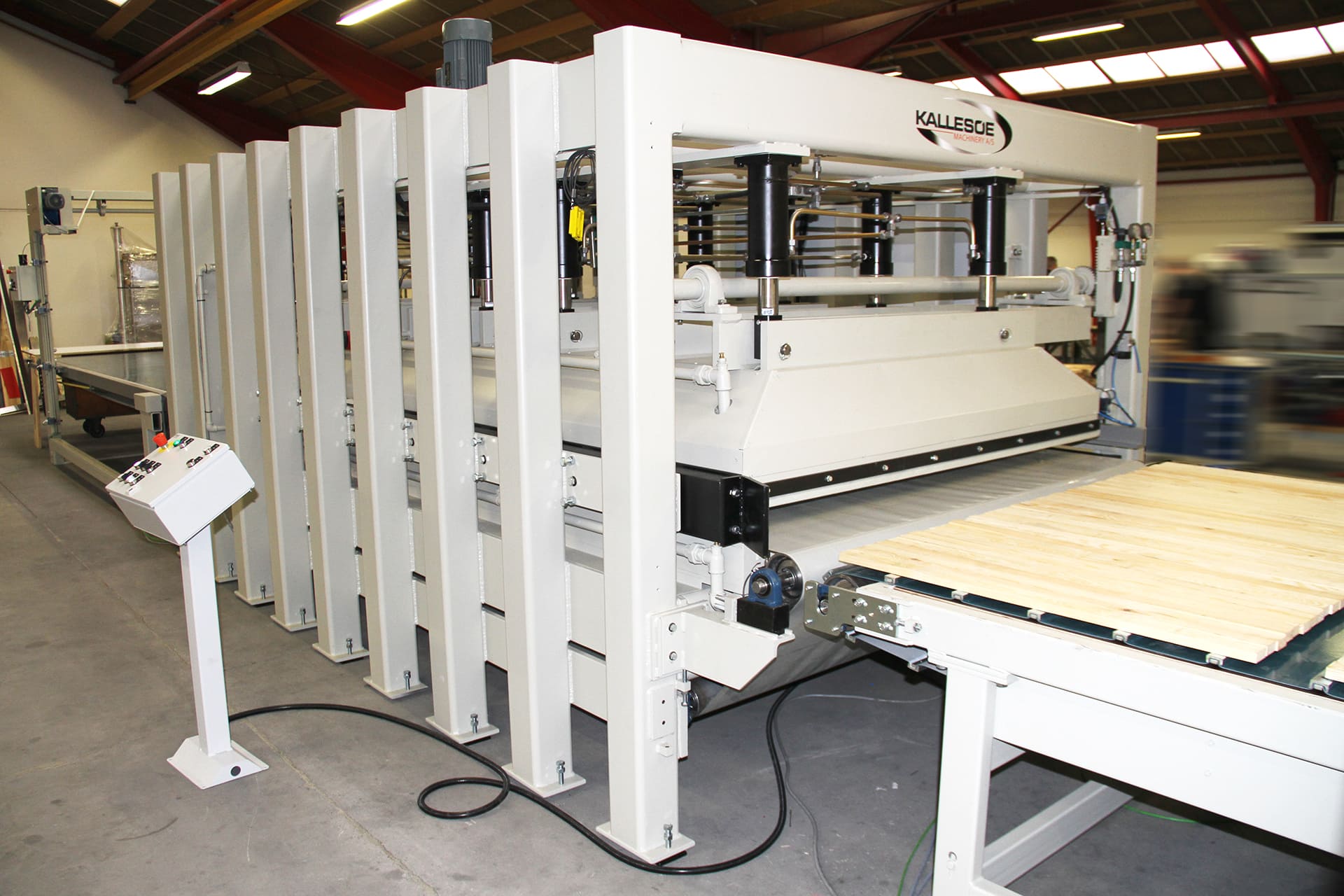 The Kallesoe hot press is a very efficient press combining high performance with easy and logical operation. Because of the sturdy and strong construction, the press maintains a high production flow during its entire lifetime.
The press is normally heated by hot water delivered from an external works supply or obtained by electric heating cartridges built into the plates. The water circulates through press plates with a labyrinth design, which gives a uniform distribution of temperature to the product surfaces.
If higher temperatures are required, the press can optionally be heated by thermo oil.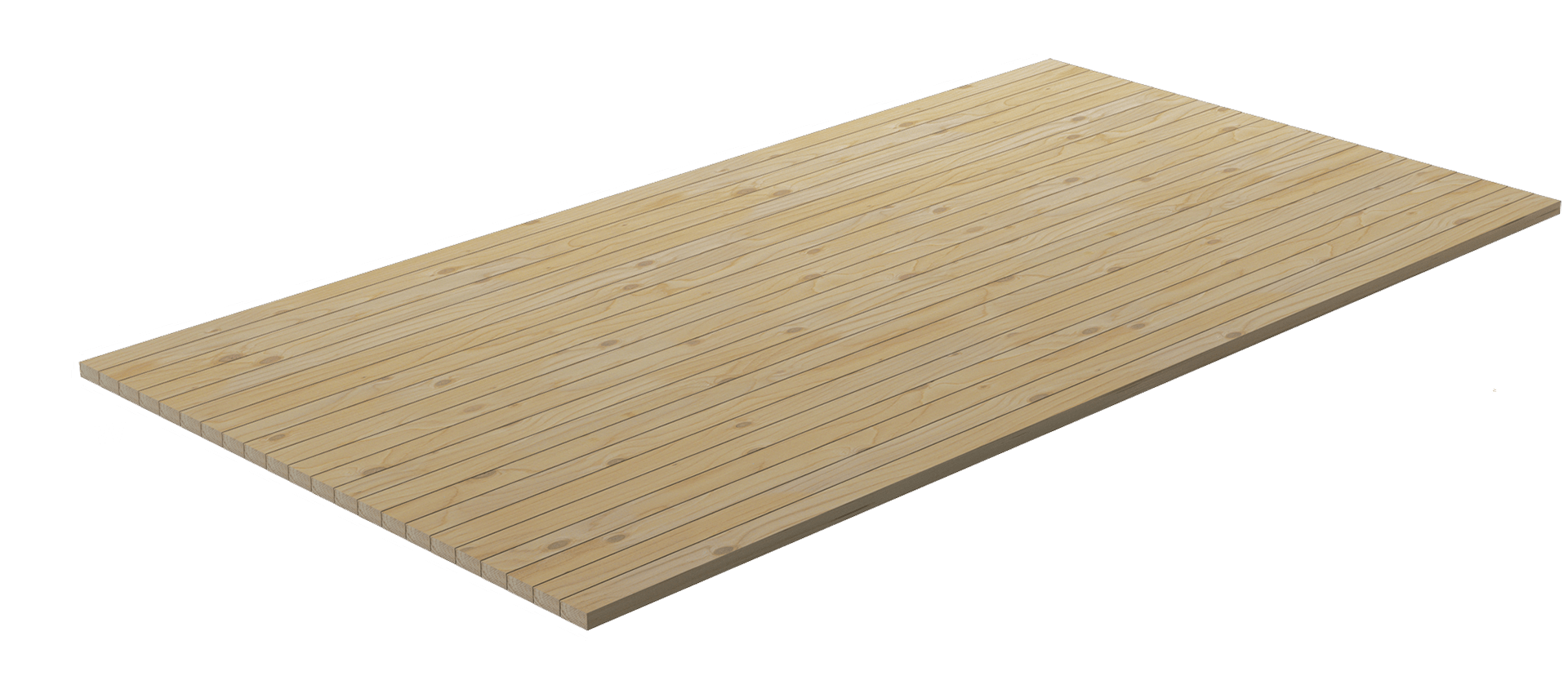 Specifications
Minimum and maximum length, width, and height are listed below – but we can make a press line that specifically fits your products and production needs.
Length: 400 – 6,300 mm (1 ft 4 in – 20 ft 8 in)
Width: 40 – 2,800 mm (1,5 in – 9 ft 2 in)
Heigth: 8 – 55 mm (0,3 – 2,1 in)
"Kallesoe Machinery is state-of-the-art and absolutely market leader for this type of equipment, so we had to have these machines. They are the tomorrow's system for the production of glulam beams"
Roger Fränkel
CEO
Pfeifer Holz GmbH
"Kallesoe were the only plant suppliers who kept what they had promised. Set up, turn on, produce"
Christoph Ladenburger
Technical Manager
Ladenburger GmbH
"The lead equipment supplier, Kallesoe Machinery, are delivering equipment exactly to the day they promised two years ago, when we signed the contract with them. We couldn't ask for a better partner to be working with."
Chris Kalesnikoff
COO
Kalesnikoff
References in the solid wood board industry