Multiply C press line for multi-layer panels
This radio frequency press line can produce cross laminated 3-layer and multi-layer solid wood boards up to 60 mm in thickness. These boards can be used in construction, for interior wall cladding, in furniture production, and in many other ways.
The production line is characterized by its high speed and by its full-automatic glue-application and press cycle. It also has a saw and a planer after the radio frequency press.
As a cheaper alternative to the radio frequency press we offer a solution with hot oil.

1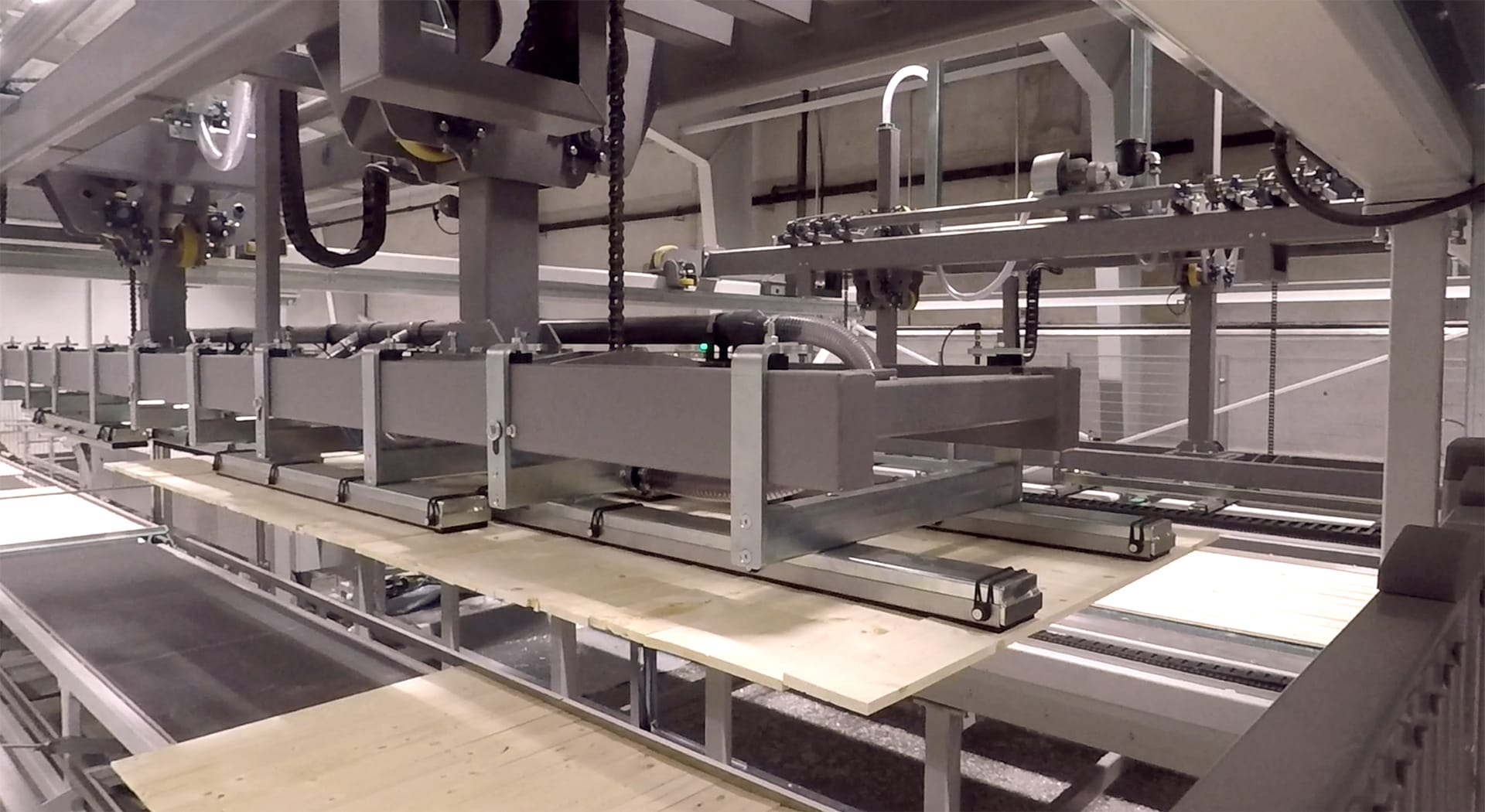 In this production line the longitudinal lamstock are edge-glued before they are gathered in a batch and lifted by a vacuum unit to the inlet table in front of the press.
A face gluing system adds glue to the lamstock before the lamstock running crosswise are laid perpendicular on top.
This process is repeated until the needed number of layers is reached.
2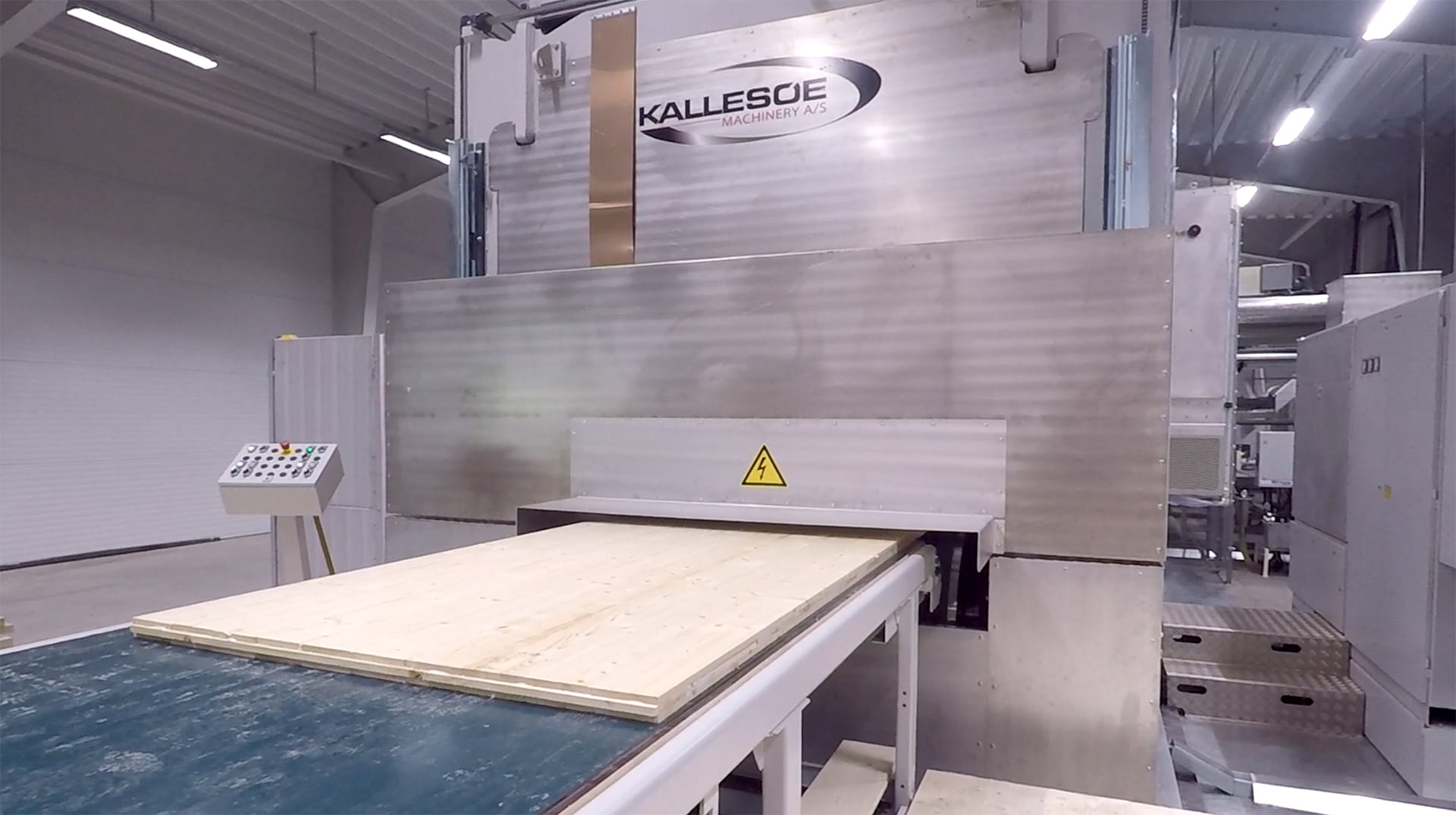 The entire batch is led into the press where it is pressed from the side and the top. The radio frequency energy efficiently and quickly cures the glue.
This production line can handle long and short layups, and there can be several in the press at the same time. Thereby the press' full potential is used, and the layups can be adjusted according to the orders.
3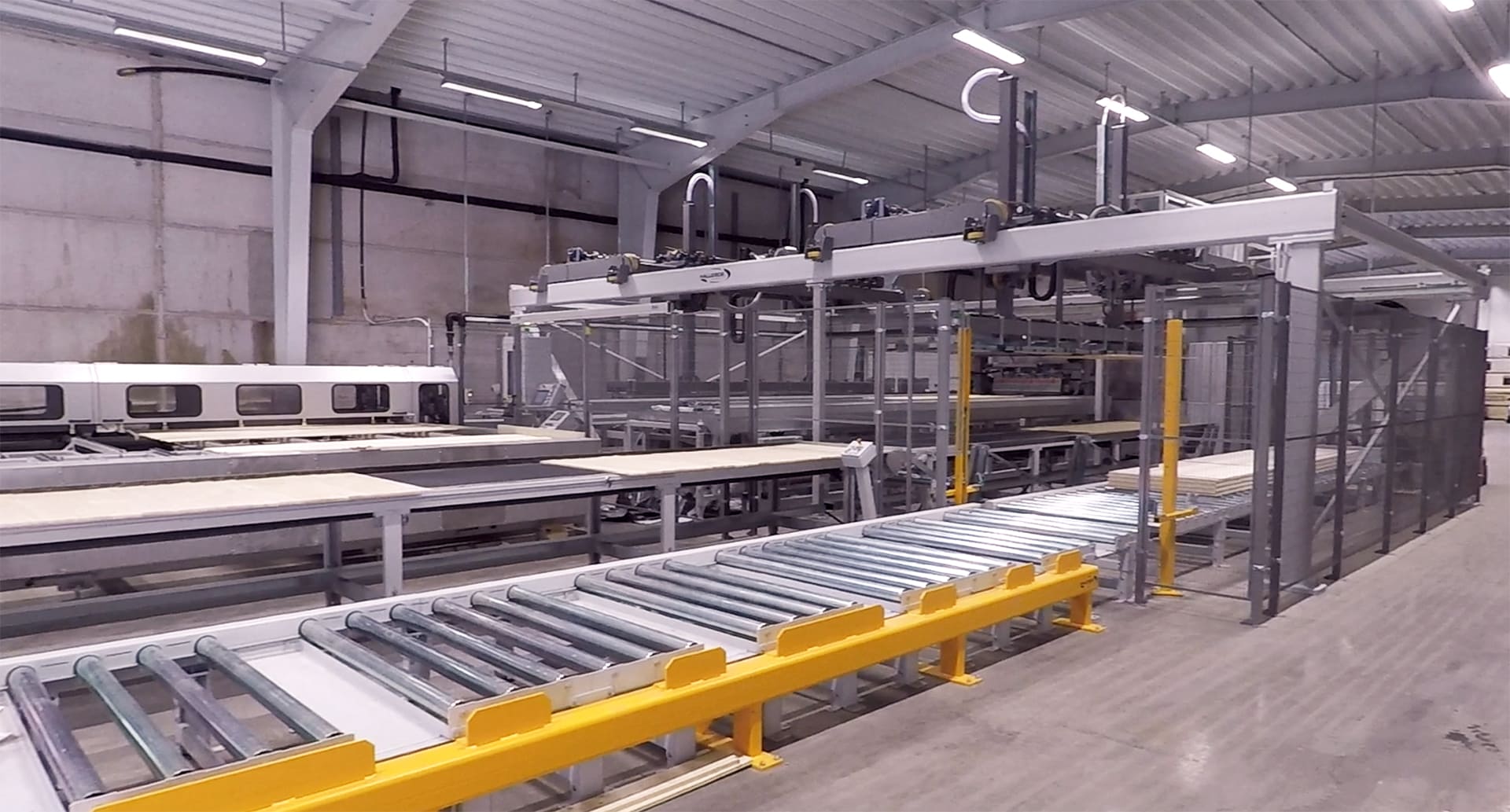 If you need it, we can install post processing machinery that saws, sands and planes the panels, so it is completely ready for further handling.
Check out this video that shows two saws, a sander, and a planer being used.

Specifications
The minimum and maximum length, width, and height of the panels are listed below – but we can make a press line that specifically fits your products and production needs.
Length: 2,000 – 6,000 mm (6 ft 6 in – 19 ft 8 in)
Width: 1,100 – 1,280 mm (3 ft 7 in – 4 ft 2 in)
Height: 10 – 60 mm (0,3 – 2,3 in)
"Kallesoe were the only plant suppliers who kept what they had promised. Set up, turn on, produce"
Christoph Ladenburger
Technical Manager
Ladenburger GmbH
"One of the reasons we went with Kallesoe Machinery is because they have been so accurate in their timelines, they do quality work, precision work and their ability to deliver a high-end product is something we feel very confident in"
Krystle Seed
CFO
Kalesnikoff
"The technology was very impressive. We are convinced that it is much better than other technologies on the market. It is all about flexibility and  speed."
Silver Simenson
Production Manager
Palmako
References in the multi-layer panel industry