Duo 80 press line for production of boards and small glulam beams
The Duo 80 press line gives you a unique opportunity to produce boards and small size glulam beams in the same production line. In this press line the products can be up to 6 meters long.
The Duo 80 press line is developed with a glue system that can add glue to the top and to the side of the lamellas – either for small beam or board production. This makes it possible to have a wider selection of products and increased capacity without needing additional space.
The press uses radio frequency energy (HF energy), which means a rapid curing of the glue and thus shorter press cycles and increased capacity.
Read more about our radio frequency technology and the benefits of using radio frequency here.

1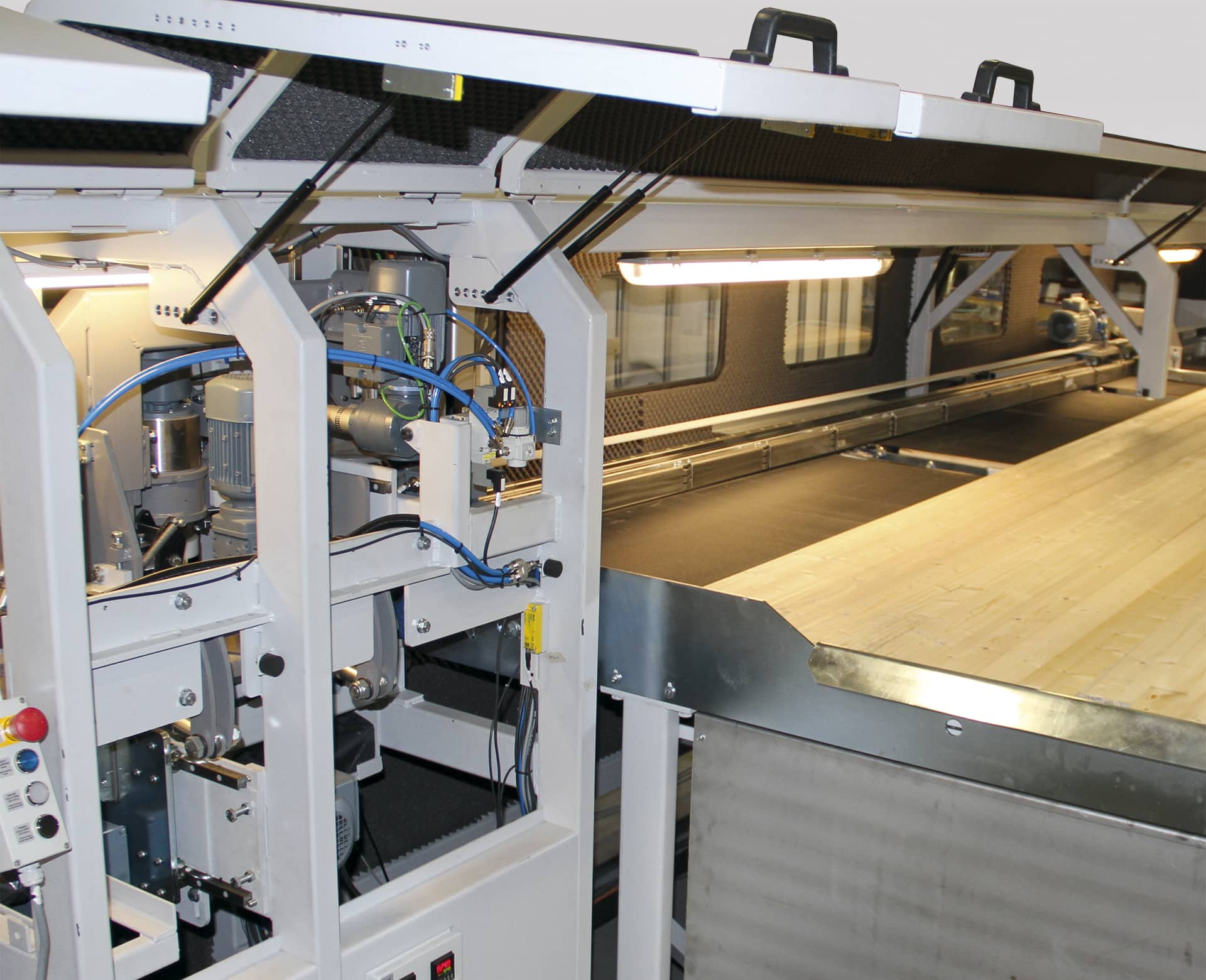 Glue application
The flexible glue application system applies glue from the top (with glue nozzles for beam production) and from the side (with glue roller for board production).
After the glue application, the lamellas are packed and lowered onto the feeding table that leads the entire charge to the press.
2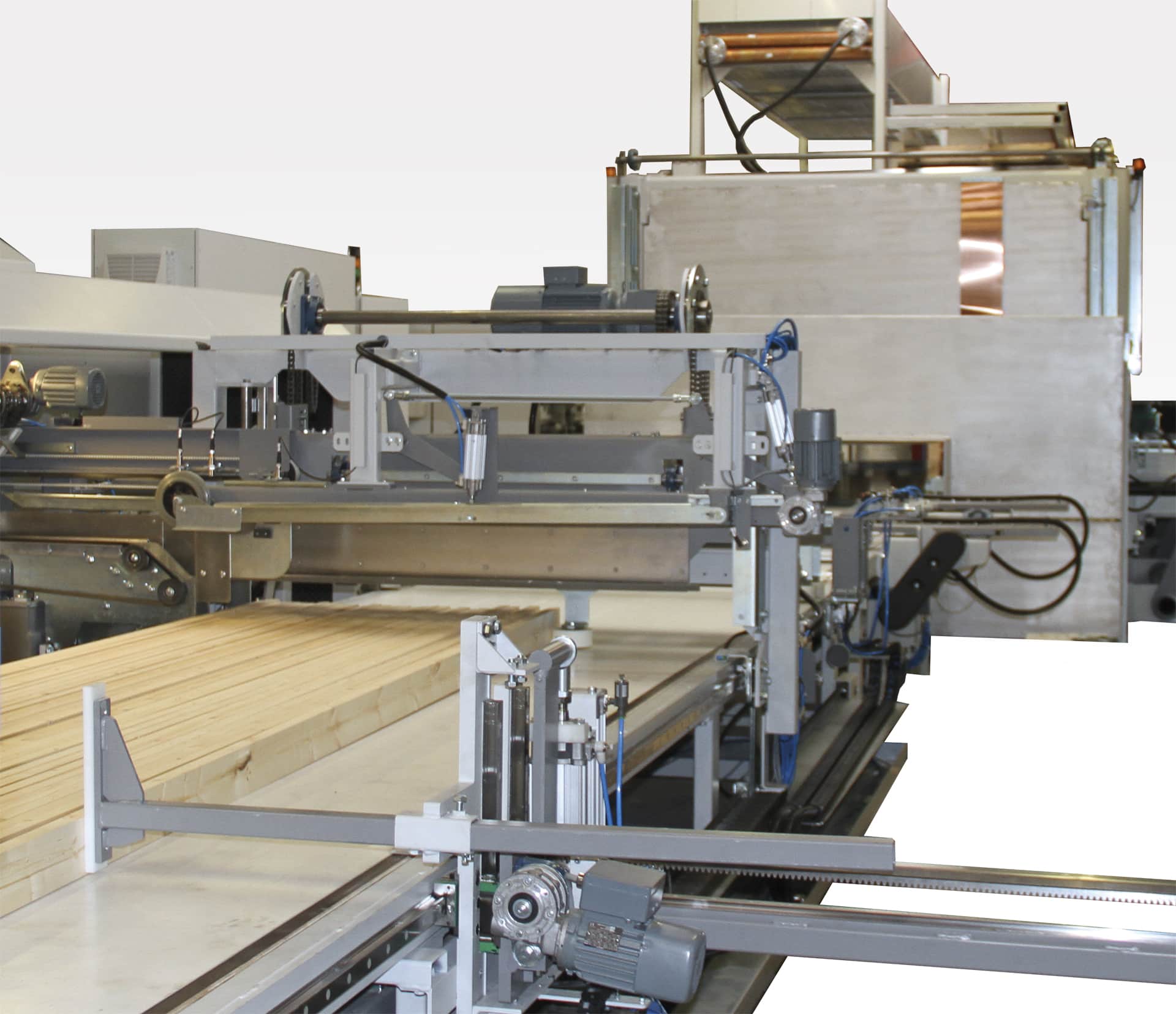 The Press
The press in this plant is a radio frequency press. It is equipped with a high performance and reliable radio frequency generator that generates 100 kW. The press is fitted with a number of power regulators that adjust the supplied power to ensure perfect curing of the glue.
The press is fitted with side pressure and top pressure cylinders to guarantee a uniform and high quality pressing of boards and beams.
3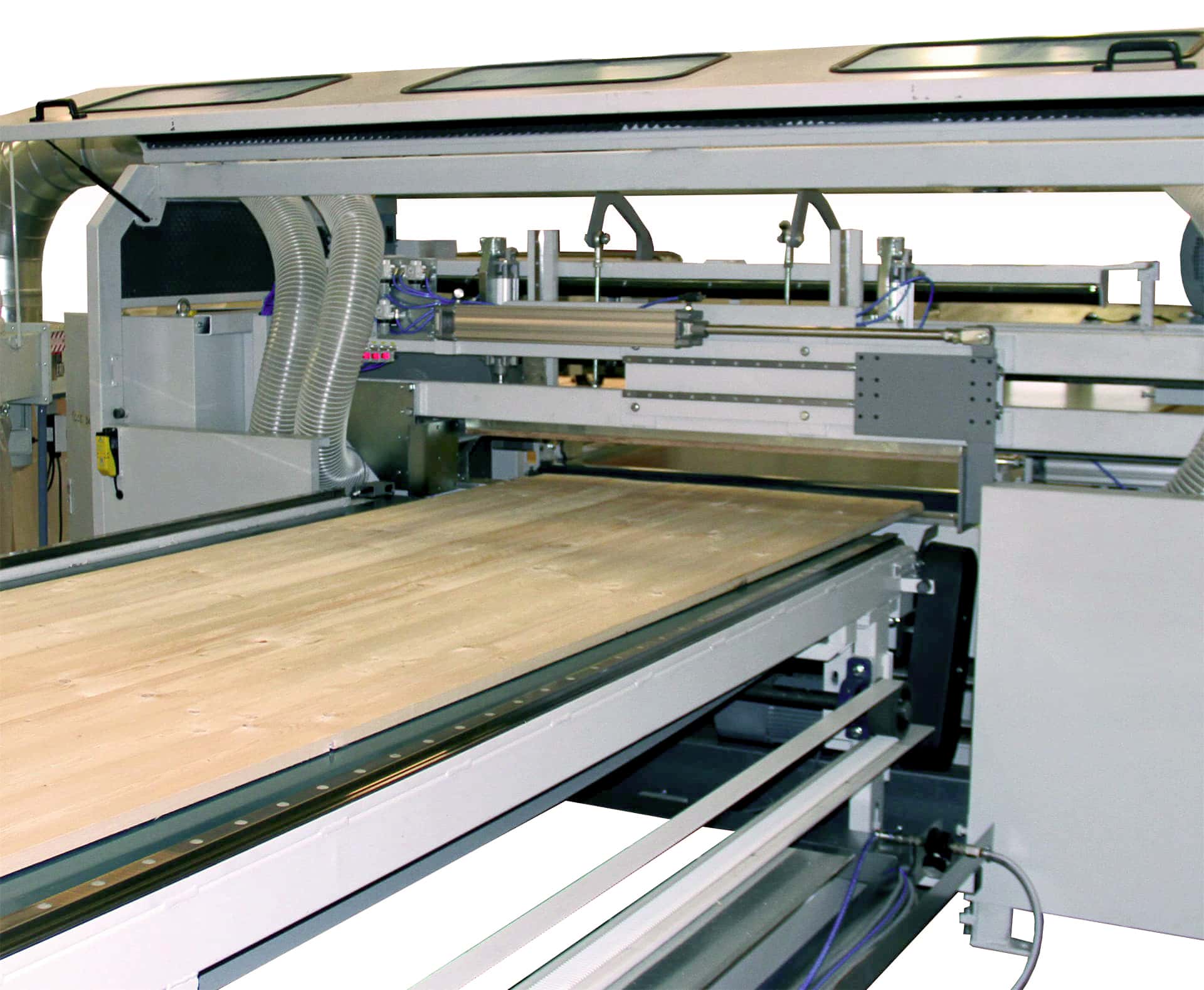 Saw and stacker
As in this case, a cross saw can be installed after the press, cutting the ends of the beams/boards, and sawing the boards into desired lengths.
Furthermore, a stacker can be installed to handle the boards and beams – either for palletizing or for further processing.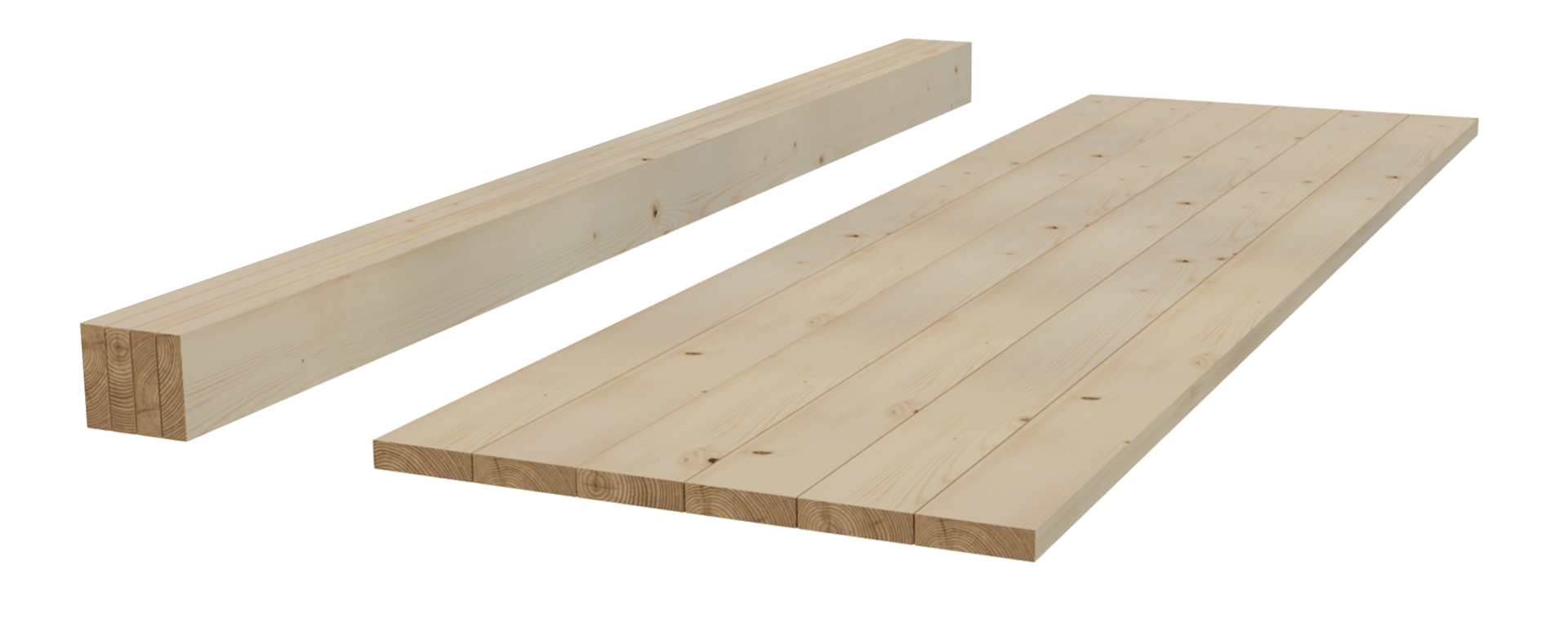 Specifications
Minimum and maximum length, width, and height of the boards and the glulam beams are listed below – but we can make a press line that specifically fits your products and production needs.
Boards
Length: 1,000 – 6,100 mm (3 ft 3 in – 20 ft)
Width: 60 – 1,280 mm (2.4 in – 4 ft 2 in)
Height: 15 – 50 mm (0.6 – 2 in)
Glulam
Length: 1,000 – 6,100 mm (3 ft 3 in – 20 ft)
Width: 60 – 1,280 mm (2.4 in – 4 ft 2 in)
Height: 30 – 135 mm (1.2 – 5.3 in)
"Kallesoe took the necessary time and adapted the machines to our individual needs."
Russ Vaagen
CEO
Vaagen Timbers
"Kallesoe were the only plant suppliers who kept what they had promised. Set up, turn on, produce"
Christoph Ladenburger
Technical Manager
Ladenburger GmbH
"The Danes were really well prepared, and when it comes to machinery they are one of our most competent partners."
References in the solid wood board industry