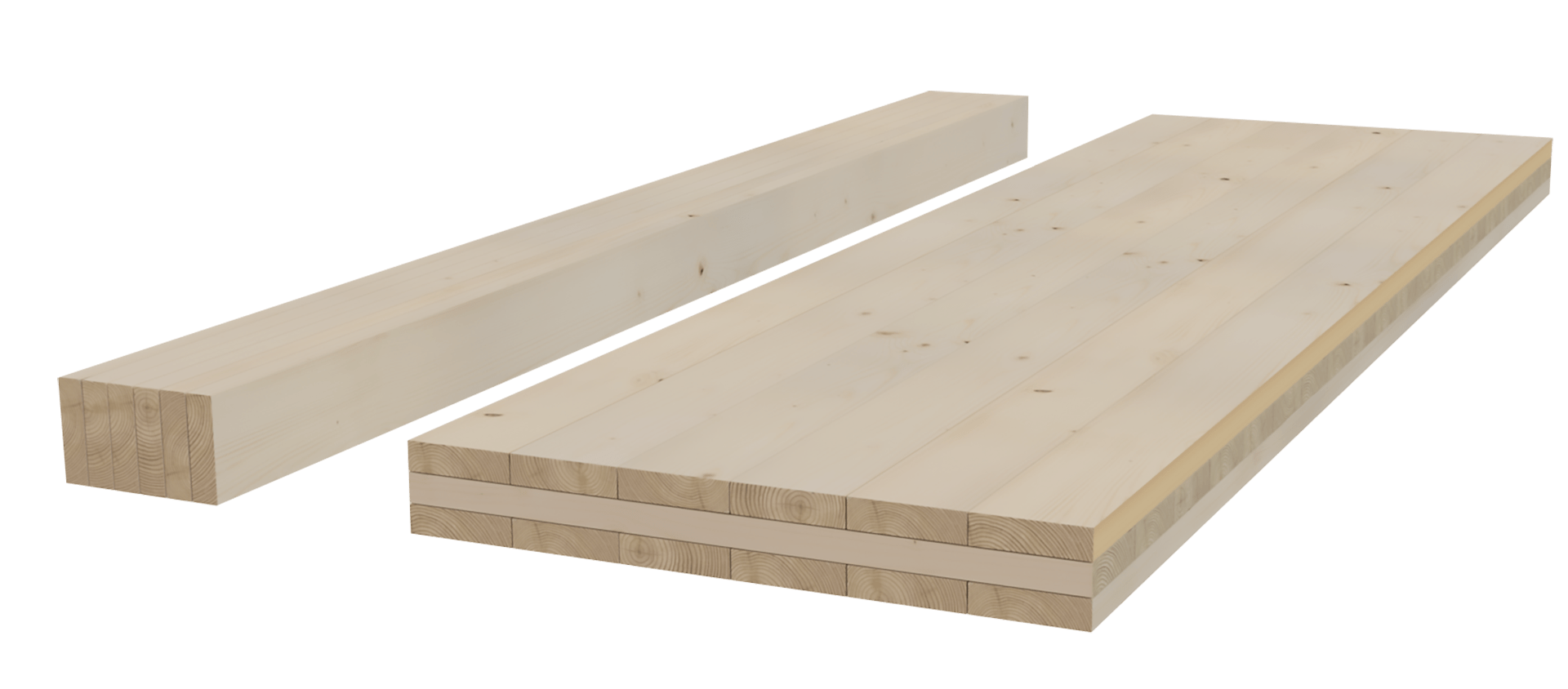 What is the difference between CLT and glulam?
A product with multiple purposes
CLT is an abbreviation of cross laminated timber and glulam is a contraction of glue laminated timber.
CLT and glulam are made of the same material: timber lamellas (sometimes called lamstock) that are glued together. These products are also sometimes called masstimber prodcts or engineered timber.
CLT and glulam differ in the ways that they are used in a building. CLT is used for surfaces such as walls, floors, and floor separation. Glulam is primarily used for the loadbearing frame in a building such as rafters, beams, or columns.

CLT
CLT is made by cross laminating several layers perpendicular to each other. A single CLT panel can make up an entire wall section or several panels can be combined to create one long wall. You can read more about CLT here and learn about the way they are made. Examples of press solutions for whole CLT panels can be found here and this Combi press offers a solution for pressing sections of CLT and glulam.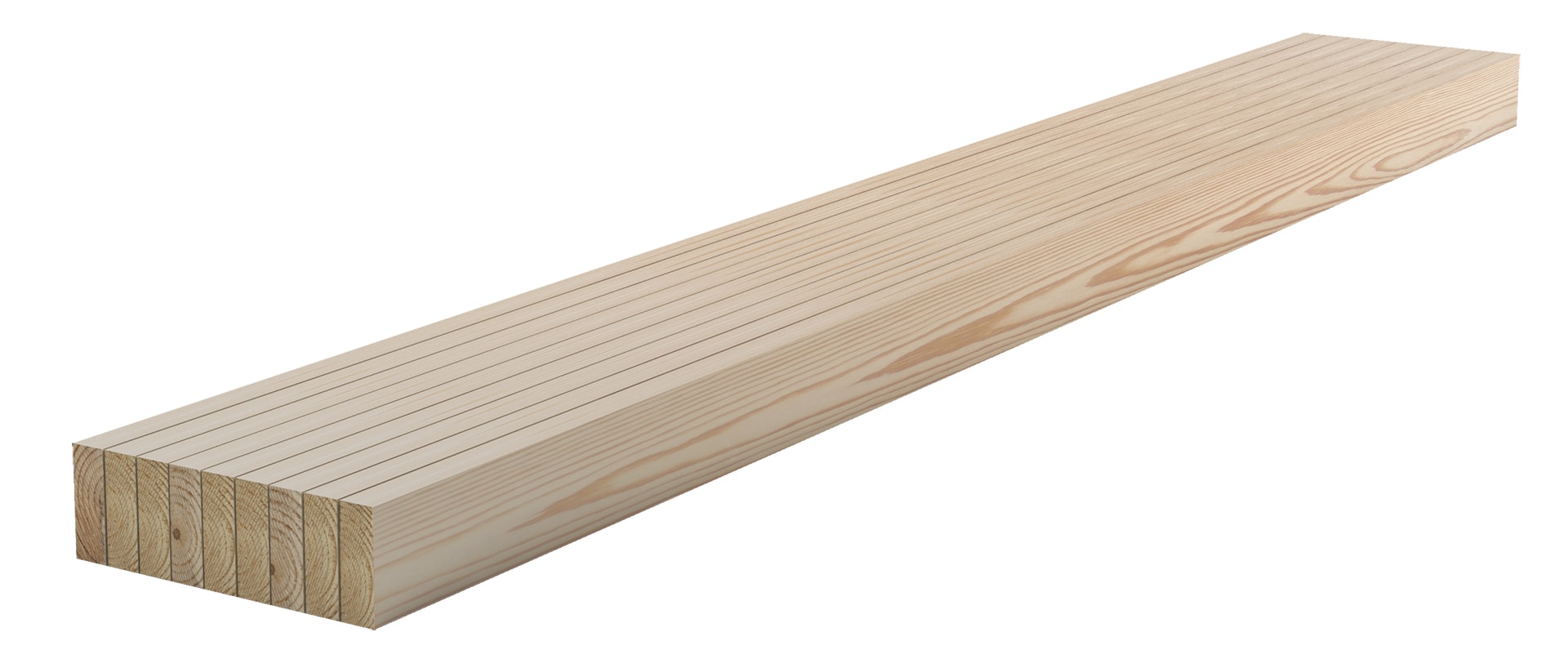 Glulam
Glulam is made of lamellas that glued and then pressed together. You can read more about glulam and the way they are made.
In a Kallesoe Machinery press various kinds of glulam beams can be made – depending on what type of beam is needed. Smaller glulam beams for construction work or frame wood can be made on our solutions like this. Presses for longer and thicker glulam beams can be found here.
If you want to hear more about a system solution that is tailored to your production and product needs, feel free to contact us.