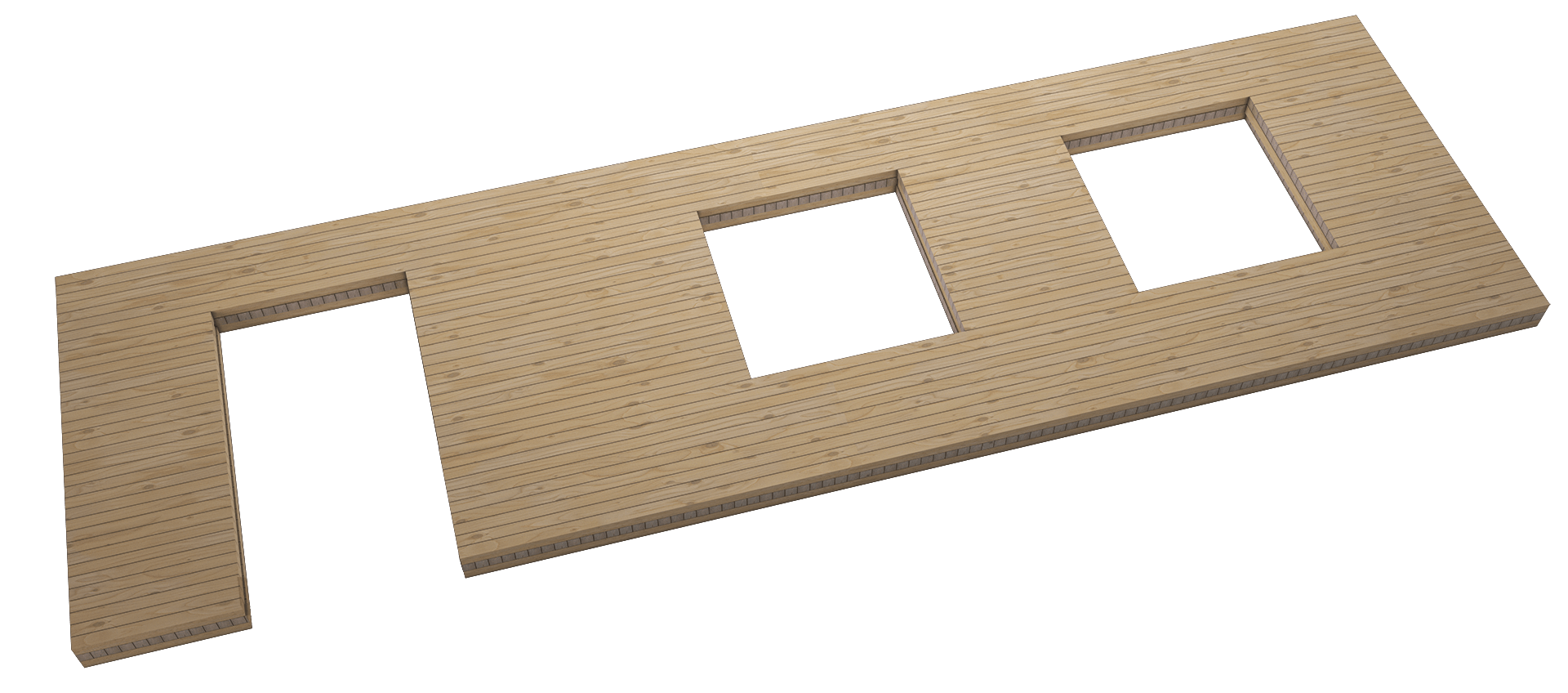 What is CLT used for?
A product with many purposes
CLT is a masstimber product and it can be used for different purposes. It can be used as walls, floors, and ceilings in buildings. It is easy and efficient to build with CLT because it is easy and quick to assemble the panels when constructing the building.
One of the reasons why CLT is increasingly being used in the construction industry is that CLT is a climate-friendly product that can be used without having to comprise on the strength of the building. Additional advantages of CLT are a great indoor climate and good acoustics.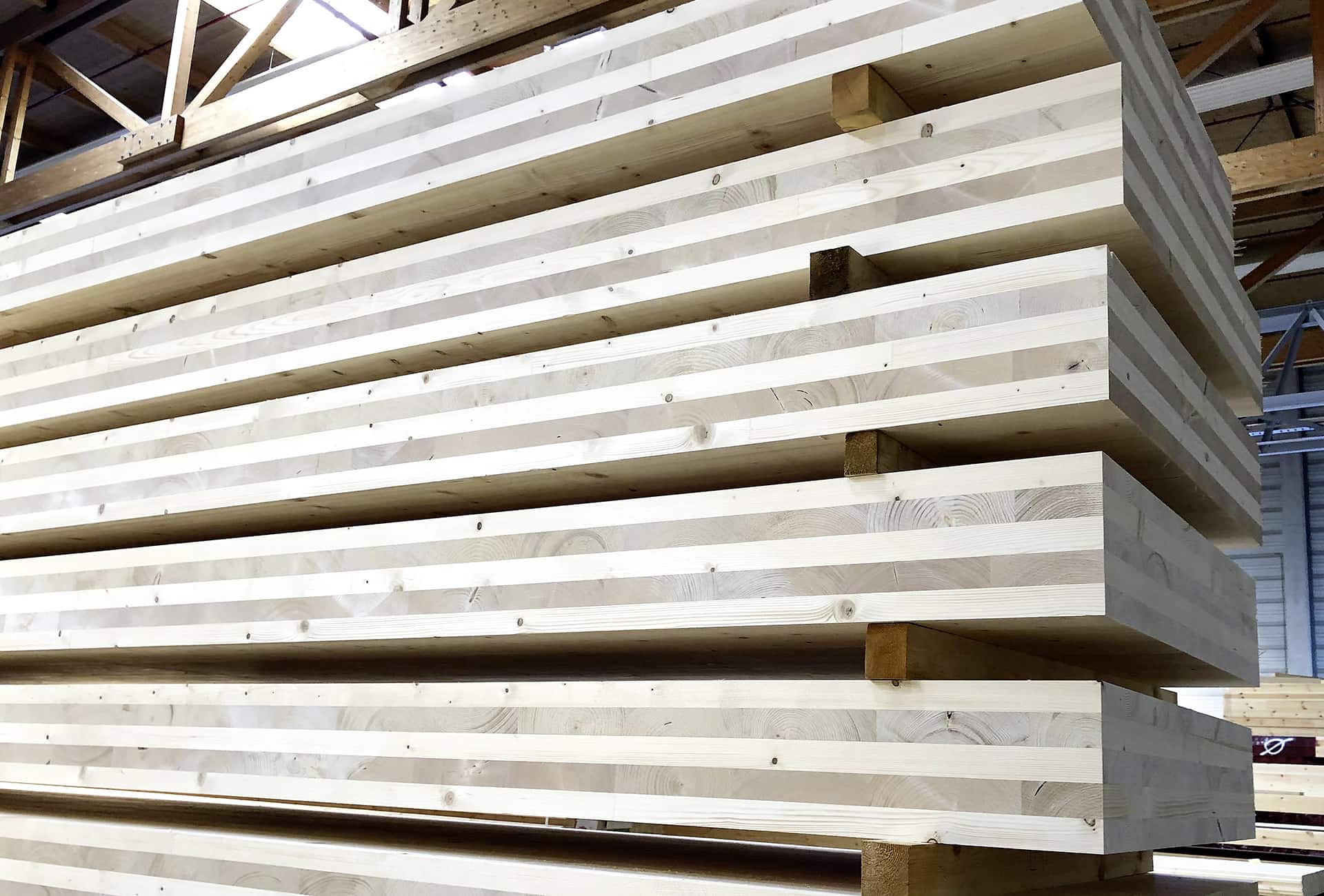 Less material waste
Every CLT panel can be precision made for its specific purpose in the building. When producing a CLT panel the openings for the doors and the window can be left without wood. This means that no wood is wasted because the door and the window openings does not have to be cut afterwards. All elements are prefabricated and thereby ready to use when they arrive at the construction site.
If you are looking for an even more sustainable solution, we have developed a CW press that can use the wane edge wood, which is otherwise considered a waste material, to make solid wood boards. These boards are most often used as the middle layer in CLT panels. By using the wane edge, you get the best use of the raw material without compromising on the dimensional stability of the CLT panel.
CLT is used for many different types of buildings. It can be used for single family homes as well as multi-story buildings. The use of CLT and masstimber elements is continuously being tested and in several places around the world, high-rises in CLT are being built. Masstimber buildings can be erected 25 % faster and it takes about 90 % less construction traffic, when compared to a concrete building. This contributes to making the environmental impact of a wood building smaller than a typical building – which is why it is a more sustainable way of building1.
There are some very interesting perspectives on the positive qualities of CLT in case of fire or seismic activity which you can read more about in our description of the cities of the future.